Looking for a quintessential romantic getaway with your partner?
rOMANce is the way!
Oops!
Oman is the way!
For couples, there are various tourist places in Oman that will give a luxuriating experience. An offbeat romantic destination, the nation will provide a loving and adventurous escapade. With the best Omani hospitality, the place serves as a paradisiacal land for discovering love and romance.
As such, Oman is one such land that has everything for you and your partner that can make you both go weak in the knees. With its unperturbed scenic beauty, classic remnant, and glitzy shoreline, the place is just right for a romantic escape with your partner.
As you prep to turn the surroundings red with your passion and dedication, here are the spots and luxurious locations that should be a part of your travel itinerary while you choose Oman for a holiday gateway.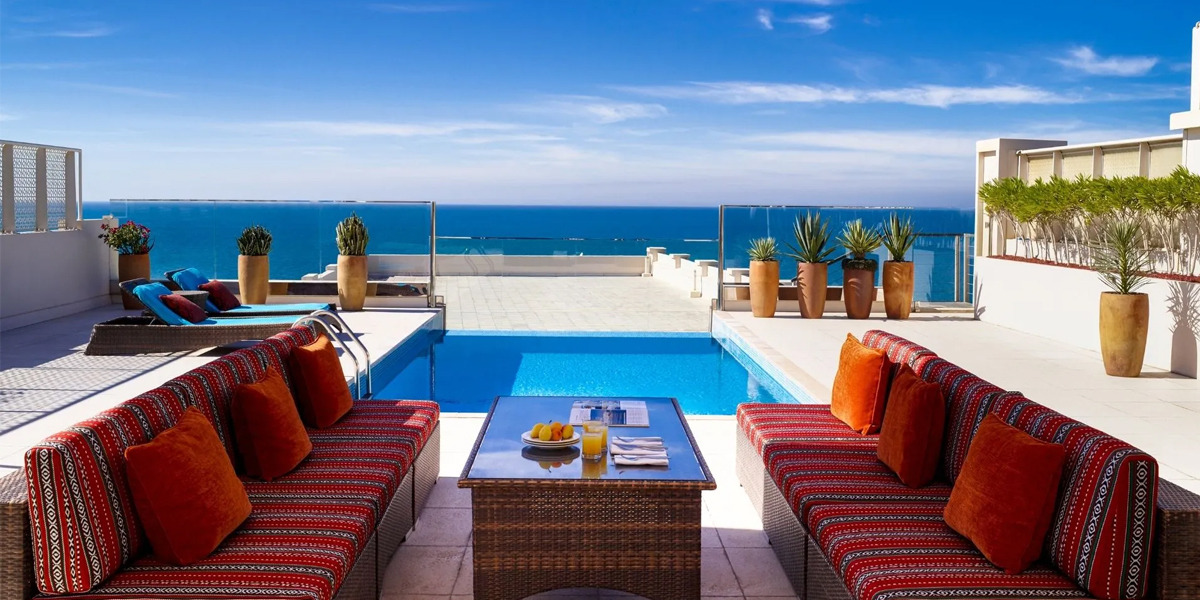 1. Romantic Luxurious Places
You know with whom to go, but it would be nicer if you got to know as to where you should go while in Oman. From an indulgent visit to a chic contemporary gallery, the place will likely hold your attention and make a memorable stay that can help you know about the things to do for couples that you can try this vacation.
Mutrah Corniche, Muscat
Muscat, the capital of Oman, is a mesh of glamour and glitz that will dig deep into your heart. Amalgamating the best of all that is required to make a memorable stay, the land displays the finest of details that can instantly knock both of you off your senses.
One such unique place you can go with your partner is the Mutrah Corniche, a perfect sport for a romantic stroll. From traditional souvenirs to keepsakes, the place can serve as a beautiful memory for you for years to come.
Al Marneef Cave, Salalah
Spice up your romantic excursions with an Oman visa online and visit the Al Marneef cave. A rock structure overlooking the mountain, the spot also offers rock-climbing activities you can perform with your partner. 
A romantic destination blessed with nature's grandeur, the cave is a picturesque and perfect place for couples. Along with having a romantic time with your partner, you can also witness the beauty of the Sultanate of Oman, which makes it one of the best destinations for holidaymakers.
Nizwa Souq, Nizwa
Nizwa souq is one of the most romantic places you can be with your partner. From strolling around the old market to admiring the heritage of the country, the souq is located in the heart of the city, Nizwa.
By knowing about the Oman visa types facility, you can roam about and get intoxicated with the smells and sights of the ancient marketplace. As such, a visit to the souq will get embedded in your senses forever.
Read More: Best 5 Places to Visit in Oman during Winter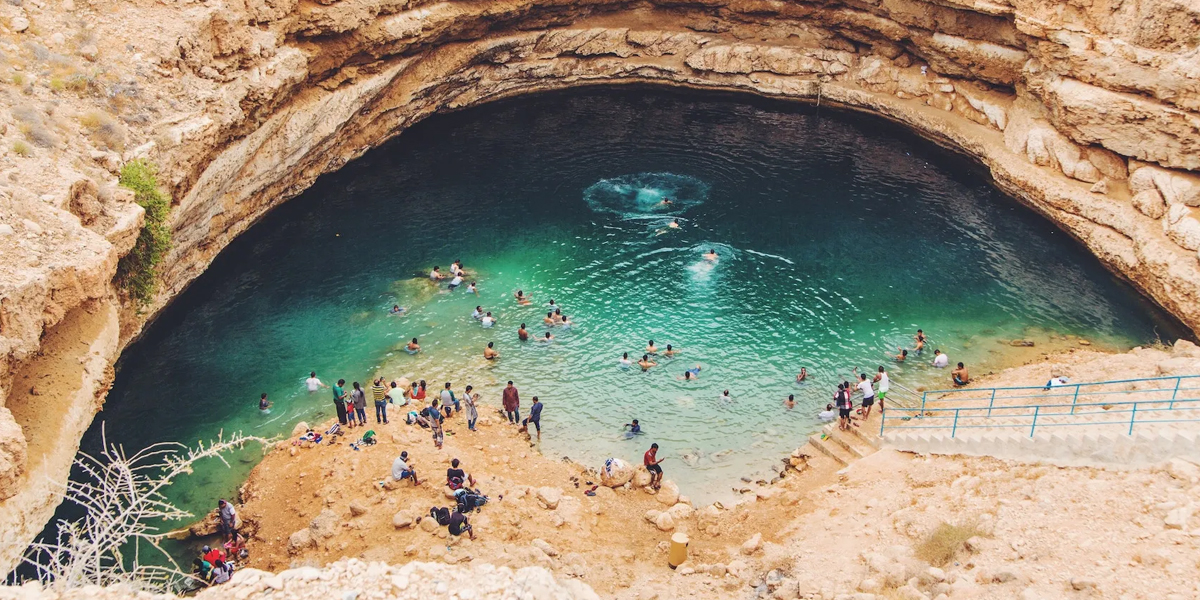 2. Romantic Escapade through Beaches
Romance will reach its zenith when you and your partner walk hand in hand on the palm-fringed beaches on the sun-kissed sands of Oman. Witnessing the antics of the surroundings and relishing the quiet moment with the partner can come true by visiting Omani shorelines.
As such, the nation will bring you the comfort and thrill of an ideal staycation where you can stay heartily with your beloved.
Well, here are the top beaches that can add up to your love life this vacation: -
Qurum Beach
With the 30 days Oman visa, you can visit one of the most magnificent beaches in Oman, the Qurum beach. Also known as the Love Spot, the shore possesses an enticing view that will add charm to your stay. Stroll along the turquoise water, witnessing the scenic beauty and relishing in nature's lap with your loved one.
The premier beach remains lively the whole day with endless opportunities to go for a picnic or indulge in thrilling watersports with your partner, such as jet skis. Known for some of the excellent sunset views, you can witness the perfect moment and go for a candlelight dinner with your partner.
Al Mughsail Beach
Al Mughsail Beach is another lover's haven located in the southern part of the country, which you can visit through 10 days Oman visa. Blessed with a natural fountain and epic scenery, the shore will win over your heart. AL Mughsail is an untouched beach with fewer crowds that gives privacy and quiet moments to couples.
One can dip in the pristine waters and make special memories together. With its delicate silver sand, the beach has a natural fountain. From sunbathing to a genteel stroll, the place has everything to offer to make your stay unforgettable.
Qantab Beach
A u-shaped sandy beach, the Qantab shoreline can ring bells in your heart. Tucked away in a small bay and dotted with coconut trees, the shore is overlooked by a giant limestone crag. By being one of the most loved tourist places in Oman, the beach can ratchet up your romantic escapade.
If you wish to experience the sea breeze with "the one," pack up your beach towels and head straight towards the Qantab beach. An ideal location to pump up your love life, the shore will likely spice up your entire stay in the country.
Read More: Top 10 Beaches in Oman: Witness the Beauty of the Arab World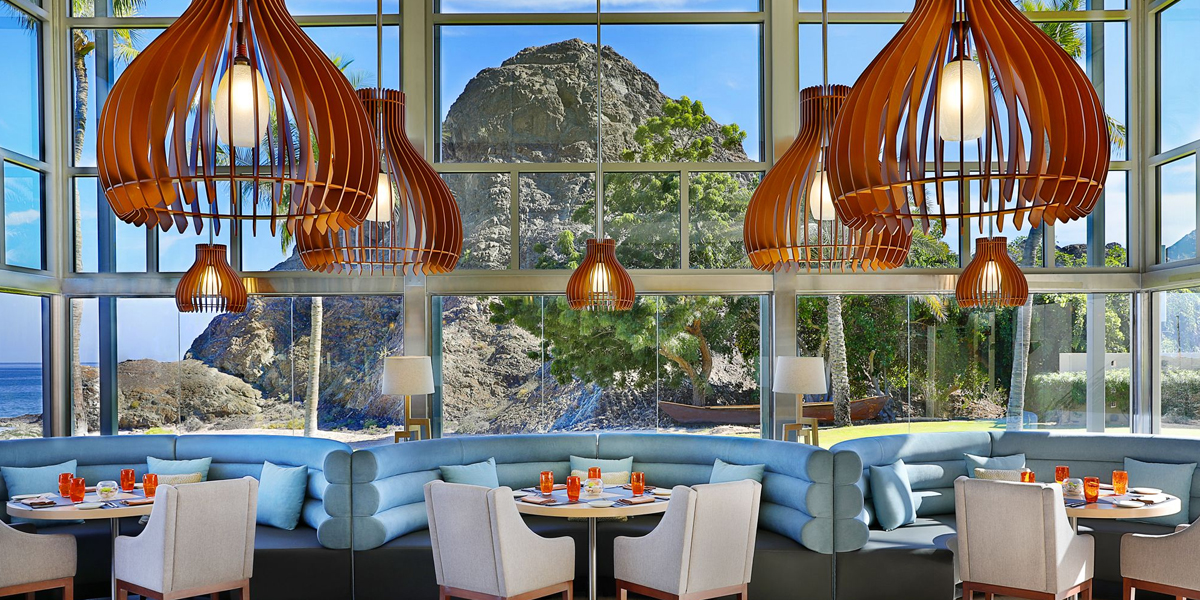 3. Luxurious Restaurants
With blue blood flowing in your veins, the vacation will be incomplete without enjoying the sumptuous cuisines with your partner. As such, when you choose Oman for holiday spending, knowing about luxurious places where you can dine is equally necessary.
Look at some of these romantic restaurants to make an indelible memory.
Al Angham Restaurant, Muscat
An exquisite restaurant in the vicinity of the Royal Opera House, Al Angham is the first of its kind in Oman. You can explore its fine dining, cuisine, and luxurious decor with the special one. Resplendent with unique motifs, the restaurant can serve as an ideal location to enhance your love and intimacy.
Amongst things to do for couples in Oman, visiting Al Angham should top the list and must invariably form a part of your travel itinerary. From traditional Omani dishes to experiencing impeccable Omani hospitality is what you will get here. A bite of love with your love will pump up your vacation and will surely add to your entire stay.
Al Mina Restaurant & Bar, Salalah
Capturing the vibrant Mediterranean vibe, the Al Mina Restaurant is another luxurious place one can visit. Based in Salalah, the spot will lighten up your date. An open-sided terrace-style restaurant, the eatery has an exotic ambiance. With live music in the background, Al Mina will serve as an ideal cherry on your cake.
With an Oman visa online, you can relish the restaurant's seafood along with other dishes coming from Spain, Italy, and Greece. The spot offers indoor and outdoor seating, so you can choose from the same per your taste, preference, and mood. As such, the restaurant serves as a favorite haunt of most tourists and will be your favorite too once your palate gets a taste of its luscious cuisines that need no introduction.
Bella Vista, Nizwa
A luxurious place, Bella Vista in Nizwa is one of the best restaurants for you and your partner. An Italian restaurant, Bella Vista, will spice up your date. With cool treats and hot bites, the place has a charm of its own.
With the Sultanate providing different Oman visa types, you can visit the exotic restaurant and savor its contemporary cuisines. Get ready to experience the best flavors with your partner and revel in the aura of Oman.
Read More: Discover the Uniqueness of Oman Historical Places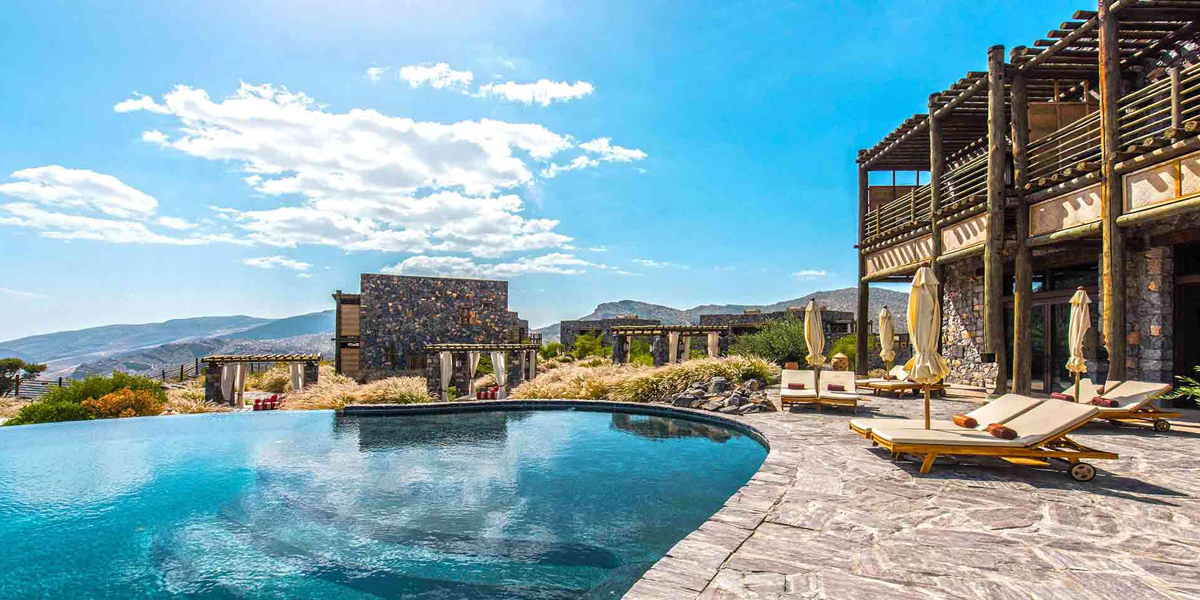 4. A Relaxing Haven- Palatial Spas
With the tiredness of the journey, the stay becomes hectic. As such, a spa retreat is a way you and your partner can enjoy and heal from the weariness together.
Combined with the healing powers of rose and pomegranate, the spas are a way to replenish your body and bond as you build on memories. Treatments like deep cleansing, massages, moisturization, facials, and scrubs are what will greet you in the center. With a 30-day Oman visa, you can enjoy the relaxing treatment and relish the entire vacation.
The Chedi Muscat, Muscat
The largest spa in Muscat, the Chedi Muscat, is one of the most luxurious spa centers in the capital of Oman. Offering personalized services, the place will relieve you of your exhaustion and help you get on to enjoy the country.
Enjoy Balinese therapies, Indigenous rituals, and Indian Ayurveda through the spa's comprehensive menu. You and your loved one can get involved in the meditative spa suites through a 10-day Oman visa that perfectly blends dramatic Omani architecture against the backdrop of Asian interiors.
Sahab Resort & Spa, Jabal Al Akhdar
Extending therapeutic services, Sahab Resort & Spa is an exotic spa center located in Jabal Al Akhdar in Oman. Here, couples can enjoy exclusive therapies designed to cure exhaustion from long excursions.
The spa center holds an exclusive list of wellness programs that are primarily designed to soothe the body and soul. Amongst tourist places in Oman, the mentioned resort and spa must hit the hotspot and should be included in your travel list.
Anantara Spa, Salalah
Providing a holistic spa, Anantara spa in Salalah is one such spa resort that can infuse you both with coastal serenity. The center will revive you from your tiredness through the country's rich ancient beauty rituals, traditional Thai massage, and old Ayurveda techniques. 
Detoxifying through regal hammam rituals, Anantara spa will ease you while taking care of your exhaustion and mental health, which is required to have a memorable holiday with your partner. As such, when you plan to visit Oman for a holiday, ensure that the place is on your priority list.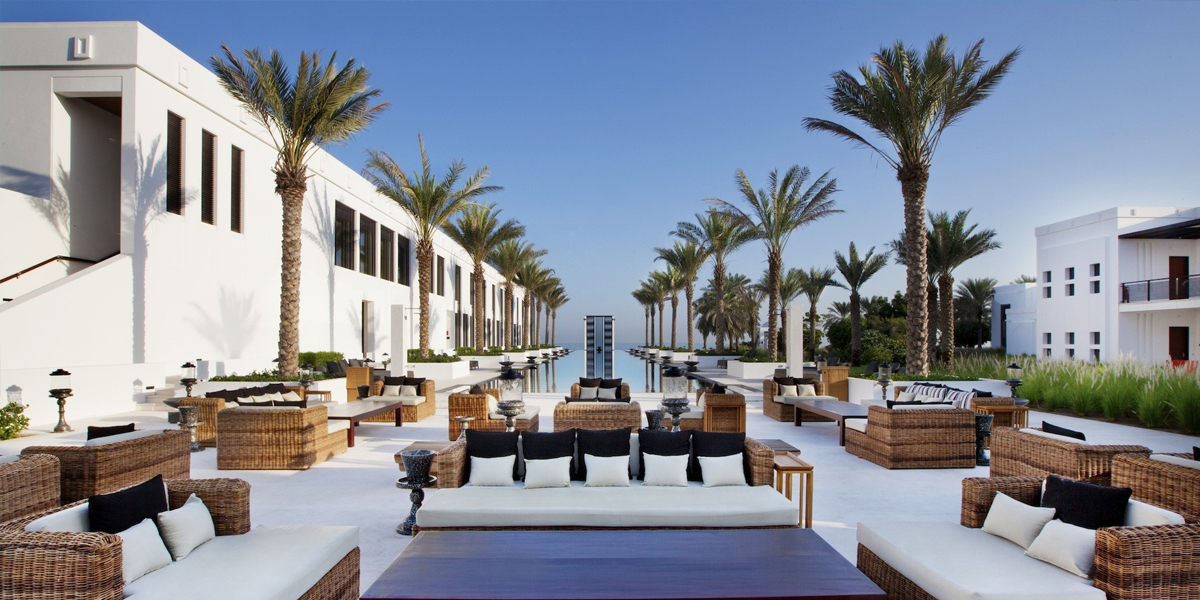 5. A Pathway to Rejuvenation- Exotic Hotels
While landing in the Sultanate can be a "dream come true" moment for you and your partner, what goes into making it an ideal stay is your stay facility. Having a relaxing, rejuvenating, and happening place is what makes up a romantic escapade and helps you explore things to do for couples in Oman.
Listed below are some of the plush hotels where you can stay and have a dash of romance: -
GHM Hotels, Muscat
Set between the Al Hajar mountains and the Gulf of Oman, GHM hotels are one of the most luxurious resorts in Muscat. The five-star hotel is the nation's first contemporary beach hotel that serves as an ideal place for couples at large.
The hotel sets the scene for romance with hundred and fifty-eight guest rooms and villas resplendent with Omani and Asian influences. Loaded with impressive amenities and an on-site boutique, you can relish each facade by availing of an Oman visa online facility.
Six Senses Zighy Bay, Musandam Peninsula
Known for its luxurious destination hotels, the Six Senses brand's Zighy Bay is a village-inspired resort that is a stunning example of luxury and opulence. Constructed with natural stone and timber, the resort boasts of elegance that is unmatched.
With a private pool, sun loungers, and extravagance embedded in the resort, you will enjoy the place's subtle charisma. The hotel also offers plenty of adventure opportunities, such as paragliding, diving, and snorkeling you can enjoy together.
Salalah Rotana Resort, Salalah
You can visit another luxurious hotel, the Salalah Rotana Resort, by availing of the different Oman visa types. The five-star resort caters to couples and families alike. As such, the main focus lies on several well-being amenities such as a gym, swimming pools, tennis courts, spas, and steam rooms against others.
Not only this, you can also relish lavish dining every day with your chosen one as the resort offers numerous sumptuous cuisines to beachside drinks that can instantly make you and your partner go gaga.
Read More: 10 Wadis in Oman to Make You Have a Desert-like Feel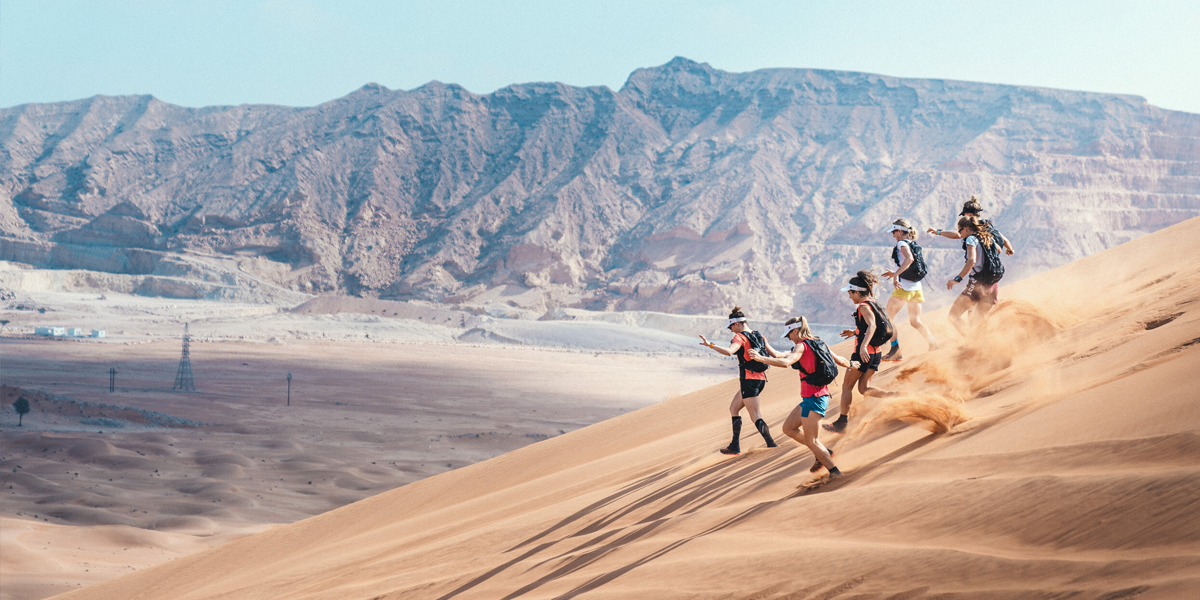 6. Room for Thrill- Couple Luxury Activities
From Bohemian luxe services to opulent spa resorts, Oman caters to the needs of every visitor. Having said that, the country will not disappoint you if you and your loved one are averse to the cliched romance angle and wish to plunge into something thrilling together. With your 30 days Oman visa, you can indulge in some of the luxurious activities and make memories differently.
Get involved in these heart-thrilling activities once you land in the country: -
Al Mouj Golf, Muscat
The capital city, Muscat, will leave no stone unturned to get your adrenalin rushed as you enjoy the luxury game of Golfing with your significant other in the dreamy land of Oman.
An oceanfront golfing spot, Al Mouj gives an unforgettable realm where you can enjoy and get going with the thrill and exuberance radiating from the Sultanate of Oman.
Sand Boarding, Sharqia Desert
Bored with the general humdrum of vacation?
With a 10-day Oman visa, you and your partner can get involved in another activity, which is Sand Boarding, performed in the Sharqia desert. A diversion between Muscat and Sur, the desert provides an excellent arena to perform the sport. With an adrenalin-packed activity, you will not be bored at any point; in fact, the sport will fill you up with new vigor and enthusiasm that will heighten your spirits.
With vast stretches of sand extending across the area, the energetic activity can get you both going with the flow.
Windsurfing, Masirah Island
With an expansive coastline on the Gulf of Oman, windsurfing is yet another interesting activity for you and your partner. The island offers ideal wind conditions that serve as a treasure for couples who want some thrill together.
The place will give you a welcoming vibe with its dry winds blowing over endless stretches of sand. Amongst tourist places in Oman, Masirah Island is another must-visit spot with your loved one. Blessed with scenic beauty, the island will mesmerize you with its intoxicating aura that is hard to overlook.
A small country with an incredible aura is what defines Oman and its exoticism. Between natural beauty and luxurious setups, the nation offers everything one expects from a vacation. With moderation and elegance, Oman is an apt destination for couples to spend their leisure time, revel in love, and relish the country's beauty together.
From being a remote and off-beat experience to a magical, enticing paradise, choosing the Sultanate of Oman for a holiday is bound to give you a luxuriating experience. As such, the trip will invariably be romantic and enthralling with the concoction of Oman's diverse culture and traditions.
Embracing every visitor with heart-warming hospitality, the couples are also treated with mouth-watering cuisines and endless adventures that cannot be missed. From modern towns, exotic setups, and unexplored islands, Oman is a paradisiacal land that will leave you amazed. If you have never been to the Sultanate of Oman, then it is time where you can get going and enter the land of dreams.
From beaches to mountains to deserts, couples can find everything that can make their stay more romantic than ever. As such, things to do for couples in Oman are numerous, and you can indulge in the same and witness the Omani heritage the next time you are in the magical land.